AUCKLAND : HR101 | Immigration Update
Date:
Starts:
Ends:
Duration:

1 hour

Category:

Regional events

Region: Auckland
VIRTUAL OR IN PERSON OPTION
Join Reve Anstis and Cheri-Rose Smith of Duncan Cotterill for an HR101 on Immigration.
After a long hiatus, New Zealand's borders are finally set to open progressively throughout 2022. In addition to being fantastic news for those waiting to return home, it is also welcoming for Companies who have previously sought talent from overseas. Before undertaking that recruitment, it is timely to get acquainted (or re-acquainted) with relevant immigration rules and recent developments.
HRNZ is therefore pleased to partner with Duncan Cotterill in presenting a practical session covering the following topics:
☑️Mandatory employer accreditation and how to best prepare for the new scheme.
☑️Common visa breaches, how to avoid them, and the impact for both employers and employees if they do occur.
☑️2021 Resident Visa application process and benefits for existing employees.
☑️What to expect in the immigration space, for the remainder of 2022.
You can attend this event in person or online - choose your option at time of registration.
Our Presenters: Reve Anstis, Senior Solicito and Cheri-Rose Smith, Solicitor, Duncan Cotterill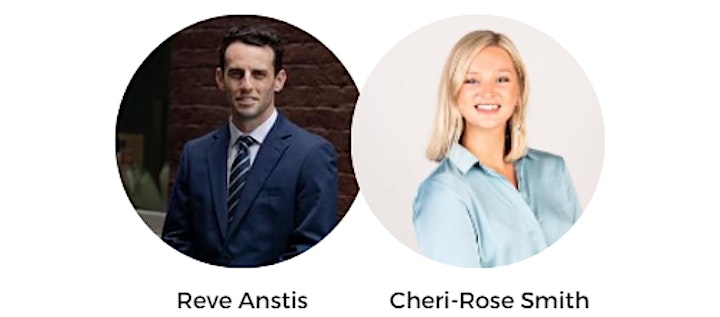 Reve is a specialist immigration lawyer. He provides tailored advice on a broad range of immigration and citizenship related issues. Reve represents both private and corporate immigration clients, providing strategic advice in relation to applications for employer accreditation, temporary and residence class visas. In addition, Reve deals with a range of complex immigration issues, including PPI responses, medical and character waivers, section 61 requests and special directions.
Cheri is an immigration lawyer in Duncan Cotterill's Auckland office. She provides advice on a broad range of immigration issues for both employers and employees, throughout New Zealand. Cheri regularly prepares submissions to Immigration New Zealand in relation to section 61 requests, character issues and breaches of visa conditions. She has previously acted in resident visa appeals to the Immigration Protection Tribunal, along with deportation proceedings. Cheri is also a member of the Auckland Women Lawyers' Association.
With thanks to our Sponsor
Duncan Cotterill's specialist immigration team is highly effective in seamlessly assisting migrants and businesses towards the ultimate outcome of living and operating in New Zealand. With strengths in all areas of immigration law, we pride ourselves on the ability to provide an end-to-end service for our clients. From initial eligibility scoping and visa or work permit applications through to confirmed residency, we give tailored advice at every step of the process. We have a key point of difference in our ability to offer robust and wide ranging ongoing legal support services such as employment and investment assistance to individuals and businesses once they have gained either residency or trading status in New Zealand.

Pricing
HRNZ Members (In person and Virtual) = FREE
HRNZ Student Members (In person and Virtual) = FREE
Non Members (In person and Virtual) = $25.00
Please note our prices include GST.
For those that select the virtual option a zoom link and Joining Instructions will be sent the day prior to the event.
To Register
HRNZ Members: to receive the discounted Member rates or FREE Member registrations (where available) click on the LOGIN Link under the BUY TICKETS Button, then register through the BUY TICKETS link, selecting the most appropriate ticket type.
Non-members: register using the BUY TICKETS link in the Event Listing selecting the most appropriate ticket type.
Payment
Fees will be due for payment in full prior to the event.
Cancellations and Refunds
To receive a full refund cancellations must be received by HRNZ by email to [email protected] two working days before the day of the event.
Cancellations after this time and/or 'no shows' on the day will be payable in full.
Appropriate substitutions are welcome - please email [email protected] with their details.
Back