AUCKLAND VIRTUAL: HR101 | Workplace Investigations
Date:
Starts:
Ends:
Duration:

1 hour

Category:

Regional events

Region: Auckland
VIRTUAL EVENT
Join Alastair and Georgie of Duncan Cotterill for the second in our HR101 event series on Workplace Investigations
Need to undertake a workplace investigation, but not sure where to start or need a refresher?
Join us for this practical session covering the following:
☑️ Assessing when an investigation is required.
☑️ Deciding on an internal v external investigation.
☑️ How to manage an investigation process from start to finish.
☑️ How to manage difficult scenarios during an investigation.
This workshop is for all levels of HR professionals and HR students looking to learn about, or refresh themselves on workplace investigations.
This event will be held online
Our Presenters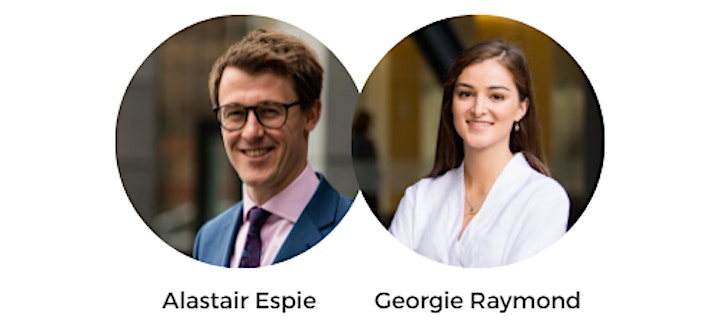 Alastair Espie, Senior Associate, Duncan Cotterill
Alastair is a specialist employment lawyer in Duncan Cotterill's Auckland office, and provides strategic advice on a broad range of workplace issues for a number of New Zealand's most significant brands. He regularly represents clients at mediation, in the Employment Relations Authority and in the Employment Court. Alastair is a member of the ADLS Employment Law Committee, and is on the editorial board of the Lexis Nexis Employment Law Bulletin.
Georgie Raymond, Senior Solicitor, Duncan Cotterill
Georgie is a senior solicitor in the Employment and Health and Safety team at Duncan Cotterill. She has a background in general litigation, including commercial, criminal, privacy and animal welfare law. Georgie has experience working on matters involving various tribunals, coronial inquiries, mediation, the Employment Relations Authority and the Courts. More recently, Georgie has been focusing on providing strategic advice on a broad range of workplace issues.
With thanks to our Sponsor
Duncan Cotterill's specialist employment team is one of the biggest in New Zealand and works across New Zealand assisting clients navigate their employment and health and safety issues. We believe the best advice is given by analysing the people involved, the situations at hand and the wider context of your business objectives. We help employers of all sizes, from owner / operators and SMEs to multinationals and senior executives, with the full range of employment law issues from all our five offices.

Pricing
HRNZ Members = FREE
HRNZ Student Members = FREE
Non Members = $25.00
Please note our prices include GST.
A zoom link and Joining Instructions will be sent the day prior to the event.
To Register
HRNZ Members: to receive the discounted Member rates or FREE Member registrations (where available) click on the LOGIN Link under the BUY TICKETS Button, then register through the BUY TICKETS link.
Non-members: register using the BUY TICKETS link in the Event Listing.
Payment
Fees will be due for payment in full prior to the event.
Cancellations and Refunds
To receive a full refund cancellations must be received by HRNZ by email to [email protected] two working days before the day of the event.
Cancellations after this time and/or 'no shows' on the day will be payable in full.
Appropriate substitutions are welcome - please email [email protected] with their details.
Back