AUCKLAND| Virtual: Strategic Planning for Results
Date:
Starts:
Ends:
Duration:

1 hour 30 minutes

Category:

Regional events

Region: Auckland
Learn how HR teams can ensure their functional strategy supports and is integrated into the organisational strategy.
Are you ready for a strategic planning process that yields results? Are you wanting to ensure your HR Strategy is aligned with the overall business strategy?
Then you won't want to miss this masterclass!
Strategic planning doesn't have to be stressful or leave you with a dusty binder that sits on the shelf.
Leaders and business owners share with me that strategic planning can be one of their most overwhelming or frustrating processes because:
• They lack a common approach or language for strategic planning
• They can't say 'no' to initiatives – there's too much on the plate with limited resources
• The strategic plan doesn't seem to get integrated into the everyday activities of the business and doesn't drive results
Strategy doesn't have to be stressful. You can get your own team to develop your strategy, buy-in to that strategy and be accountable to implement and achieve results.
This masterclass will provide you with a complete three part strategic planning and accountability process that gets everyone on the same page and allows you to:
1. Answer the most important strategic questions to give your business or HR team edge
2. Agree on only the most important priorities required for success.
3. Put in place accountability and a structure to make sure that your strategy actually gets implemented and achieves results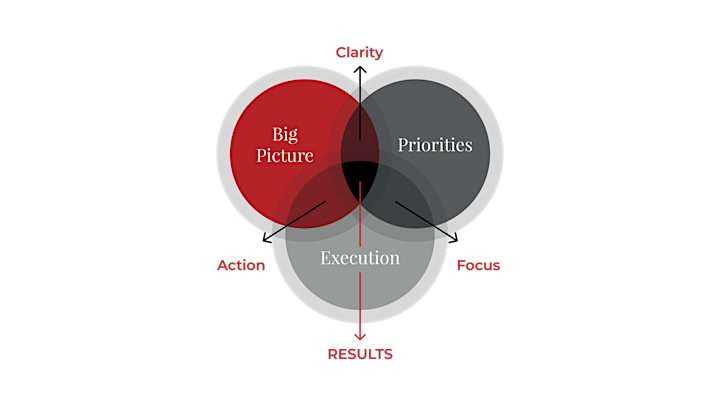 A Zoom link and joining instructions will be sent the day prior to the event or accessed through your Eventbrite account.
About the Presenter

Deb Bailey, Deb Bailey Ltd
Deb Bailey is a leadership coach, facilitator, speaker and author specializing in the areas of:
- Leadership Impact
- Creating and Maintaining High Performing Teams
- Strategic Planning for Results
- Organisational Culture
Deb takes an inside out approach to leadership. This means the more we understand how we are playing our 'inner game' the better we will be at our 'outer game' and achieve the impact and results we truly want.
Deb's first book Inside Out: Why Leadership Starts With You was launched on 1 March 2022.
Before starting her own Practice in 2018, Deb spent over 20 years at Fisher & Paykel Healthcare in global executive and senior leadership roles with a strong focus on people and culture. Deb has worked with leaders and their teams all around the world to identify, develop and implement effective strategies, frameworks and tools. All for the purpose of equipping leaders and teams to initiate and continue a high-performance journey.
Deb's experience spans many industries including medical devices, technical engineering, manufacturing, facilities management, recruitment, construction, the insurance sector and more.
Deb is certified as both an mBIT Coach and Strategic Interventionist Coach. Deb also holds an MBA and PGDip in Human Resources.
Pricing
This is a complimentary virtual event for all to attend.
To Register
Please register using the BUY TICKETS link in the Event Listing, and select the most appropriate ticket type.
Cancellations
To cancel please email [email protected] before the day of the event.
Back