WELLINGTON: Restructure - Retiring the one size fits all approach
Date:
Starts:
Ends:
Duration:

1 hour 30 minutes

Category:

Regional events

Region: Wellington
Venue: Morrison Kent Wellington
Address: 105 The Terrace, Wellington 6011
Restructure - Retiring the One size fits all approach is our next session of The Employment Law Lens series by HRNZ & Morrison Kent.
This seminar is an opportunity to share knowledge with HR professionals, employers and those working in this shared space on how best to approach restructures and outcomes (including redundancies), including how to tailor and adapt rationales and processes from start to finish to reduce the risk and harm to all parties involved.
Morrison Kent's employment team will focus on restructures from an employment law perspective, including providing practical guidance on:
- Introducing and presenting a restructure proposal and process
- Following a flexible, fair and proper process
- Identifying and genuinely considering redeployment options, and other creative options short of redundancy
- Tailoring next steps and adapting a process when needed
- Considering employee's reactions, unique factors and outcomes
- Pre-empting legal claims, and smart and efficient responses when they do arise.
You will walk away with a greater understanding of how to throw away the one size fits all approach to restructures, and make sure the process and outcome works for your business, and limits the impact on staff.
Join us from 5.30 PM for nibbles, drinks and networking - the presentation will then start at 6.00 PM!
About the Presenters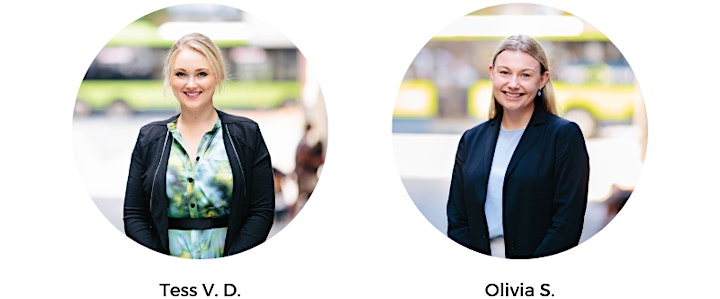 Tess von Dadelszen, Partner - Morrison Kent Lawyers
Tess is a partner at Morrison Kent Lawyers and leads the employment law team. She works with employer and employee clients on all employment law issues. 
Tess has a wide range of experience across all aspects of employment law – including disciplinary issues, performance management, personal grievances, restructuring and redundancy, parental leave, health and safety, salary and wage matters, employment agreements and restraints of trade. Tess is experienced in mediation, the Employment Relations Authority, and has appeared in the Employment Court.
Tess partners with her clients to assess issues with legal and practical considerations in mind. She provides tailored and pragmatic advice to achieve the best possible outcomes.
Tess regularly presents seminars and enjoys partnering with businesses to conduct issues-based training for management to upskill them in employment relations matters
Olivia Smith, Solicitor - Morrison Kent Lawyers
Olivia is a solicitor in the employment law team at Morrison Kent. Olivia has experience in performance management, disciplinary issues, personal grievances, restructures, salary and wage matters, restraints of trade and in drafting tailored employment agreements.
With thanks to our Sponsor
Morrison Kent is committed to building successful client relationships and providing quality legal services for excellent value. We are future focussed and continually reviewing our technology and the way we do things, always striving for better. This is a significant advantage as it means we are continually finding ways to make our services more cost-effective and accessible for you.
Pricing
HRNZ Members = FREE
HRNZ Student Members = FREE
Non Members = $25.00
Please note our prices include GST.
To Register
HRNZ Members: to receive the discounted Member rates or FREE Member registrations (where available) click on the LOGIN Link under the BUY TICKETS Button, then register through the BUY TICKETS link.
Non-members: register using the BUY TICKETS link in the Event Listing.
Payment
Payment is due at the time of registration. If this is difficult, please email [email protected] to request an invoice.
Cancellations & Refunds
To receive a full refund cancellations must be received by HRNZ by email to [email protected] two working days before the day of the event.
Cancellations after this time and/or 'no shows' on the day will be payable in full.
Appropriate substitutions are welcome - please email [email protected] with their details.
Back